Twin (Single) Size Mattress

---
Twin size mattresses, also known as single size are designed for 1 person to sleep on. They are just over 6 feet in length so they will work if you are up to 6 feet tall. If you are over 6 feet tall, or even just around that height, you may wan to consider stepping into a Twin XL (extra long).
*All Mattress Dimensions may vary by up to 2" due to varying factors including foam density, manufacturer design, compression or linen tolerances.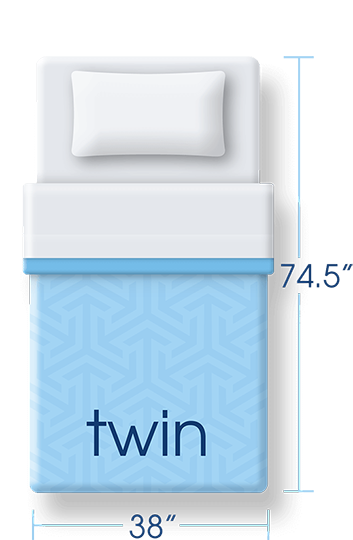 Click any Mattress below, Pick Twin Size.

The following mattresses are available in Twin Size. To get Twin Size Mattresses, pick Twin size when you click on any mattress below. Mattresses are shown with boxsprings for display only. Boxspring sold separately.