---
76″ x 80″ The king-size mattress dimensions are 76 inches wide by approximately 80 inches long – about 16 inches wider than a queen. This is the closest a couple can come to having as much personal space (38 inches) as each would have on a twin bed.

The recommended ideal room size for this bed would be 13 feet by 13 feet unless you want a cozy fit and prioritize bed size over anything else. Summary: King size beds are 76 inches by 80 inches which is a full 16 inches wider than a Queen.

*All Mattress Dimensions may vary by up to 2" due to varying factors including foam density, manufacturer design, compression or linen tolerances.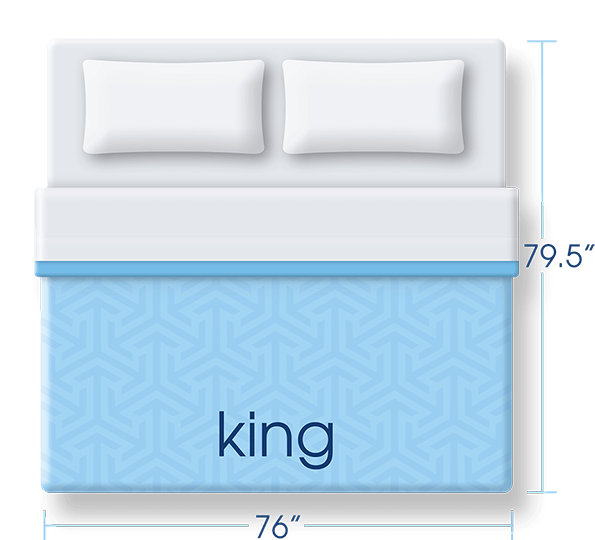 Click any Mattress below, Pick King Size.

The following mattresses are available in King Size. To get King Size Mattresses, pick King size when you click on any mattress below. Mattresses are shown with boxsprings for display only. Boxspring sold separately.