---
A standard 3/4 mattress measures 48 inches (4 feet) wide by 75 inches (6.25 feet) long. It stands between twin size and full size mattresses in terms of width. It is suitable for use as an RV mattress and a replacement mattress for antique beds (which were commonly constructed to fit 3/4 mattress dimensions).
*All Mattress Dimensions may vary by up to 2" due to varying factors including foam density, manufacturer design, compression or linen tolerances.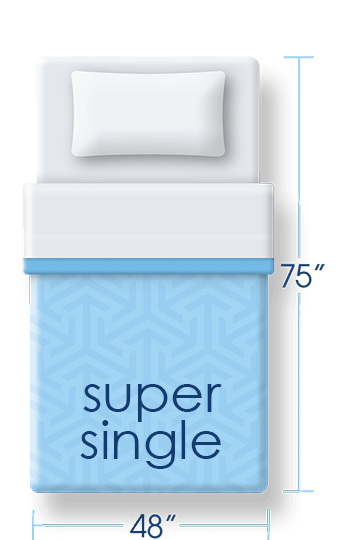 Click any Mattress below, Pick 3/4 Mattress Size.
The following mattresses are available in 3/4 Mattress Size. To get 3/4 Size Mattresses, pick 3/4 size when you click on any mattress below. Mattresses are shown with boxsprings for display only. Boxspring sold separately.
---