---
Medium Soft mattresses are great for sleepers who weigh under 260 pounds and prefer a plusher surface. The medium soft feel allows sleepers to sink in more, but not as much as a completely soft mattress. While soft mattresses can offer a comfortable night's sleep, our medium soft mattress is a great choice for posture and support too.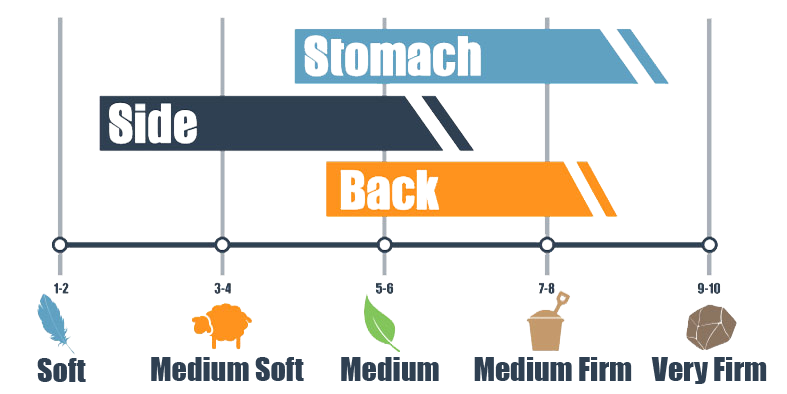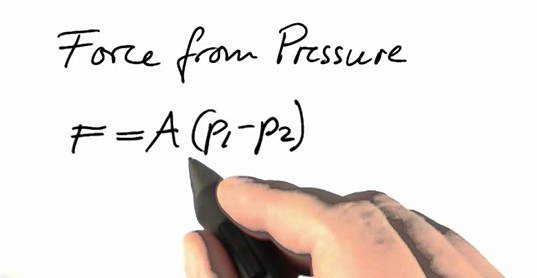 The Science of a Soft Mattress
Do you ever notice if you press your whole hand on or just press your finger tip on a surface, which hurts more? In this example, our finger tip has less surface area, and therefore more pressure, more pain.

When we put pressure on our joints (Hips, Shoulders, Knees) our brain senses that blood circulation is being cut off and commands our body to "toss & turn" to relieve that pressure. When you relieve that pressure properly with a better mattress, you are relieving your body of this job, and instead putting the job onto your mattress. Let your mattress do this job, you've got better things to do! (..like sleep lolzzz)


Medium Soft Feel Mattress
Looking for the Ultimate Medium Soft Mattress?
Get the same gel matrix material used only in hospital mattresses to relieve pressure in long term burn patients. Gel matrix is safe enough to make baby pacifiers, so no terrible off-gasing. Gel Matrix is both the softest, and the firmest material you can buy!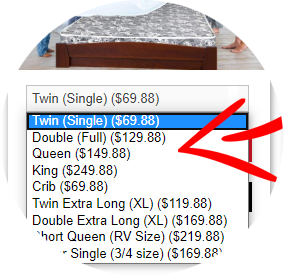 Need a Custom Size not listed?

Drop us a quick line with your specific request and we will get back to you ASAP.

Check out our custom size page where we explain everything you need to know if you are buying a custom size mattress.