---
A medium firmness mattress is medium when averaging its various layers. MEDIUM-FIRM mattresses often consist of one of the following: a medium-firm comfort layer with medium-firm support; a medium comfort layer with firm support, or; a firm comfort layer with medium support

A Medium Firm Mattress is best suited for back sleepers, stomach sleepers and sleepers who change positions through the night (all styles).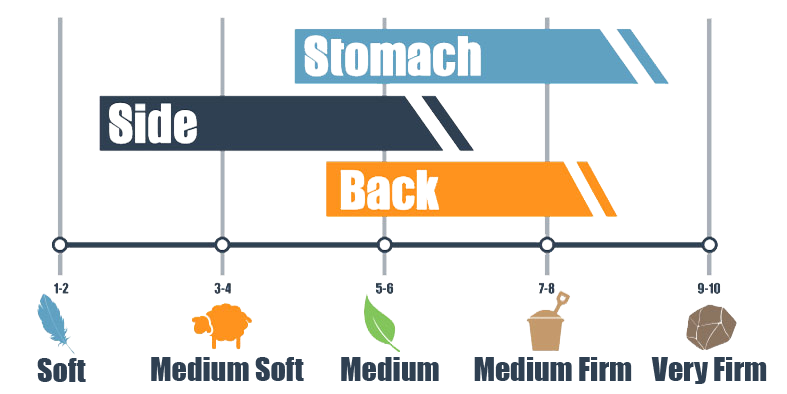 Looking for the Ultimate Medium Feel?
Get the same gel matrix material used only in hospital mattresses to relieve pressure in long term burn patients. Gel matrix is safe enough to make baby pacifiers, so no terrible off-gasing. Gel Matrix is both the softest, and the firmest material you can buy!