---
The most popular mattress size on the market, the queen mattress, fits best in a master bedroom that is at least 10 x 10 square feet. At 60 inches wide and 80 inches long, the queen offers plenty of space for couples or individuals who like having extra room to move around in bed.

The Queen size mattress is the best size mattress for two sleepers together. For sleepers over 6 feet long, and who need room to move around, the Queen size mattress is perfect for you. All dimensions can vary up to 2" for varying reasons.


*All Mattress Dimensions may vary by up to 2" due to varying factors including foam density, manufacturer design, compression or linen tolerances.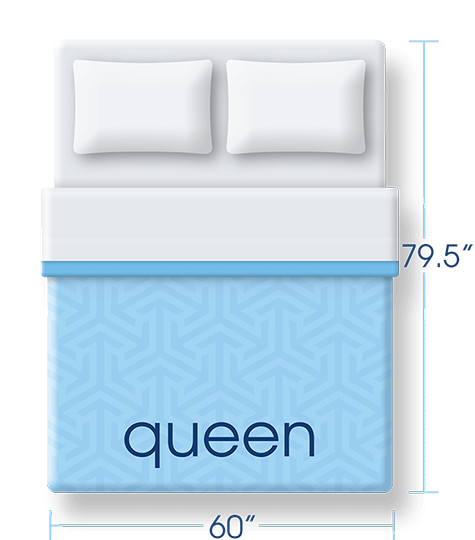 Click any Mattress below, Pick Queen Size.

The following mattresses are available in Queen Mattress Size. To get Queen Size Mattresses, pick Queen size when you click on any mattress below. Mattresses are shown with boxsprings for display only. Boxspring sold separately.

Queen Size Mattress in Hamilton and Burlington